Sea Angling Ireland SAC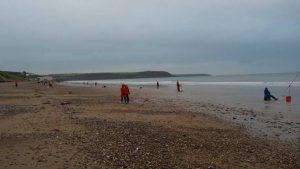 Thanks to Henry's Tackle Shop for sponsoring this again.
Fishing will be 4.00 pm to 9.00 pm
Entry is 20 euro plus 5 euro pools
Non IFSA members must pay an additional 20 euro to cover a Visitor's Card*
Perpetual Cup and Cash Prize for longest Cod.
Match Prizes.
Pool: Longest Ray, Longest Flat, Longest Round (excluding Cod)
Entries in by 8pm Friday November 17th. Please also let us know if you enter and then have to cancel, as beach has to be pegged in the morning.
Contact
JP Molloy: 087 286 1669
Donal O'Neill: 087 690 5374