SAISAC had their two day club competition in Clonakilty in May. Species caught were flounder, bass, smelt, turbot, and mullet.
Saturday 
 
Peg Name No. Fish Points
4 Jp Molloy 3 120
1 Lee Meiklejohn 2 68
5 John Diamond 1 63
3 Chris O'Sullivan 3 53
7 Jason Convery 1 40
8 Nathan De Kleer (jr) 1 22
2 Dave O'Sullivan 0 0
6 Darren Ryan 0 0
9 Marco De Kleer 0 0
10 Kaitlin De Kleer (jr) 0 0
 
Sunday 
 
Peg Name No. Fish Points
9 Darren Ryan 11 124
10 John Diamond 5 75
5 Jp Molloy 6 72
7 Chris O'Sullivan 5 69
3 Marco De Kleer 2 51
8 Jason Convery 2 29
4 Nathan De Kleer (jr) 1 25
2 Kaitlin De Kleer (jr) 1 10
6 Dave O'Sullivan 1 10
1 Lee Meiklejohn 0 0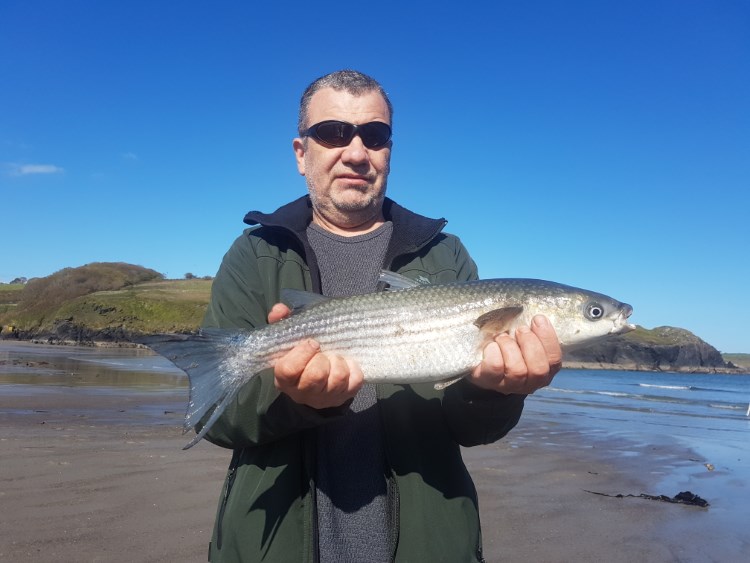 The Inaugural Irish Smooth Hound Championships take place on Saturday 22nd in the Kilgorman area of County Wexford.
It will be hosted by Sea Angling Ireland SAC with the support of Henrystackleshop.com and Inland Fisheries Ireland.
The Golden Anchor will host the check-in and prize giving ceremony.
The angler that catches the largest Smooth Hound will receive a perpetual trophy, a large cash prize, and the title of Irish Smooth Hound Champion.
The match will be run un a catch and return basis, with fish measured and returned to the sea as they are caught.
The Smooth Hound, a sleek predator and miniature shark, is common in Irish waters. It can grow > 10 kilos (25 lbs) and is usually found over sand. It offers great sport and lives up to its name with exhilirating and sustained runs… If you want to catch a Smooth Hound (known as a "smut" for short) the beaches of south Wicklow and Wexford are a key mark for fishing from the shore. Smooth Hounds hunt in packs and as a consequence of this, you can go for hours without a bite and then have an hour of frantic activity that then stops in an instant. Peeler crab is the preferred bait. These are crabs that have begun the process of shedding their shells as they grow.
The Irish record is a fish of 11.27 kg caught in South Wexford by Dean Quigley
For further details email sea.angling.ireland@gmail.com
Entries by Friday 21st to:
John Diamond
Mobile: 087-7413964
Email: john.diamond@gmail.com
or
JP Molloy
Mobile: 087-2861669